Gutters
Gutters in New Haven are essential to the upkeep of your home. That being said, New Haven gutters have to be in great shape around the clock. The installation of gutters requires proper equipment and skills so it's best to leave the task to professionals. The length of gutters has to be measured properly as well. Experts have to cut, weld, and bend the materials to fit your property's roof. Let Super Exterior, a certified service provider of gutters in New Haven, take care of your gutter system needs for you. Our experts have the experience and equipment to ensure a proper installation.
In addition to industry-grade equipment, we, at Super Exterior, have experts that are continuously trained and educated by manufacturers of gutters in New Haven. Knowing how to shape gutter lengths properly, applying welding joints, and applying seals are important in the long-term performance of New Haven gutters.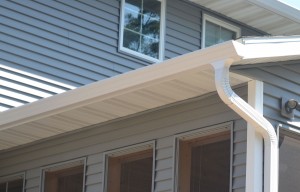 Gutters that have been installed by our specialists are covered with a comprehensive insurance for both workmanship and materials. Although we can perfect the installation process of your new gutter system upon installation, the insurance will give you extra protection as we care about our clients. What's more, we will only present you with high-quality options that can effectively remove leaves or any debris from your drainpipes.
Want to talk?
Our prices are flexible
our experts are always on the line
Also, you have to remember that any activity involving going up the roof is risky. Fall-related injuries are common as a lot of homeowners insist on doing their own gutter system installation. Avoid massive hospital bills and don't risk your life. Just call our specialists and they will take care of your gutter system needs in the most appropriate and efficient way possible. Our professionals have all undergone safety training. They also carry insurance coverage and work with proper safety gear on so the entire installation of your gutters will be uneventful.